---
New Music Video: "Nearness"
SPACES - TOUR 2022
Support: Katherine Newton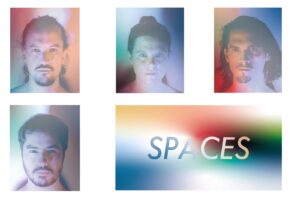 27.05.22 HAMBURG  // 19:30 Uhr - TONALi SAAL
28.05.22 GROß PANKOW // 15:00 Uhr - kultur.farm
29.05.22 BERLIN // 20:00 Uhr - Musikbrauerei
18.06.22 MÜNCHEN // 20:30 Uhr - Schwerer Reiter
SPACES - upcoming album - JUN 2022
A glimpse into the mood of our upcoming album
The release and concerts are planned for JUNE 2022!
STAY TUNED!
---
2. Platz und PUBLIKUMSPREIS beim "Creative Music Award 2021"!
Danke!!
Und Glückwunsch an David Helbock und Kasia Kadlubowska!
.
Hat großen Spaß gemacht- vor allem mit so tollen Kollegen – und auch überhaupt mal wieder zu spielen. Danke fürs Zuschauen und voten und danke an Peter Vogel und den Internationalen Konzertverein Bodensee für diese tolle Sache!
---
Bayerischer Kunstförderpreis 2020

✨
Wir können es nicht glauben!! Eine wundervolle Wertschätzung unserer bisherigen Arbeit! Gerade in diesen, für alle Musiker so schwierigen Zeiten eine fantastische Hilfe und Ermutigung – danke!
We received the "Bavarian state award for the advancement of arts" –  what an encouraging support, thank you!
Aus der Pressemitteilung des Bayerischen Staatsministeriums für Wissenschaft und Kunst:
"Paranormal String Quartet
Das Münchner Streichquartett "Paranormal String Quartet" hat sich vor vier Jahren in München um den Geiger und Komponisten Gustavo Strauß formiert und setzt sich zusammen aus Felix Key Weber an der ersten Violine, Katie Barritt an der Viola und Jakob Roters am Violoncello. Laut Jury überzeugt es "durch einen ausgeklügelten Bandsound, überraschende Arrangements, jazzige Grooves, innovative Spieltechniken und impressionistische Klanglandschaften." Ihr Programm PARADOX besteht aus eigens für das Ensemble geschriebenen Werken, die sowohl zeitgenössische als auch klassische Streichquartett-Elemente vereinen, aber auch bewusst Raum für Experimentierfreude und Improvisation schaffen. "Mit bedingungsloser Hingabe, Fleiß und gegenseitigem Vertrauen streben sie gemeinsam nach höchster Qualität und künstlerischer Verwirklichung, genreunabhängig und immer auf der Suche nach der eigenen Vision der Kammermusik", so die Jury. In ihrem aktuell entstehenden Werk-Zyklus "Spaces" entwickeln sie ein Konzertprogramm, das zukünftig nicht nur im physischen, sondern auch im digitalen Raum realisiert werden soll. Für die Jury zeigt das Quartett damit, wie sehr es am Puls der Zeit agiere, denn die Pandemie-Zeiten erfordern nicht nur ein Umdenken im Konzertalltag, sondern auch im Zusammenspiel, der Inspiration und der kammermusikalischen Interaktion und Vision."
---
---
!NEW CD OUT NOW!
2020: Timescaper - Guan Ng Chor feat. Paranormal String Quartet
More Information
---
I SAW A LAMB" A lamb at any time appears gentle and fragile, representing purity. While it's simplicity being violated, there comes ultimate tragedy. The intense incongruity created by the pandemic disrupt usual operation of the globe. It is a time for reflection of unspoken wrongness, of humans obstrusive invasion to mother nature. We could not escape the fact that human's life is temporary. The reality of impermenance reminded me of 'memento mori', remember everyone's life comes to an end. Death is a foreign concept yet it is certain in our lives. This is a time of reflection This is a time of reconcilation This is a time of reconnection; This is the time to recreate, regenerate and restart. It is at the time full of doubtfulness, we chase every dream without a strand of doubt. *** When covid-19 pandemic hits the world, Ng Chor Guan was in the midst of working on two new creation projects in Germany while he had to leave on the last flight going home to Malaysia before international travel could resume operation as usual. This particular experience travelling home was bizzare and surreal. 'I Saw A Lamb' was created based on an almost archival journal of the journey. Project Initiated by Toccata Studio In Collaboration with Paranormal String Quartet Supported by Goethe Institut Virtual Partner Residency Program for music
---
Play At Home 3  featuring JULIAN HESSE ⎮ Gesture (by Gustavo Strauß)
---
Timescaper 2020
2020 : Timescaper explores the concept of journeying individual and the freedom and perils of forging and shaping one's own path: If the time-scaper is found to be in a constant struggle for control over time, they are also in a play of sounds, a 'time-escaper', stretching and extending themselves against and away from time, adding another layer of meaning to express the trope of time as destiny, and one's struggles in making the most of one's life as attempts of escaping time/destiny.
Music is at the forefront here, it is sound, feeling, picture, a vessel, a time machine – the timescaper at the helm. Visuls as its complement envelops the audience and yet serving as a distancing and clarifying element to an immersive performance.
A Toccata Studio Production
Composer/Artistic Director/ Concept / Visuals : Ng Chor Guan
Performers: The Paranormal String Quartet (Germany) – Felix Key Weber (Violin), Gustavo Strauss (Violin), Katherine Barritt (Viola), Jakob Roters (Cello) & Ng Chor Guan (Theremin & Electronics)
Text Collaborator: Teo Wey Herng
Visual Collaborator : Alphonse Chern
Costume Designer : Poissons D'or
Archival Videographer : Androine T.
Creative Producer: Tan E-Jan
Produced by Toccata Studio (Malaysia)
Strategic Partner : Cendana
Co Presented by Komunitas Salihara
The residency and studio recordings of THE PARANORMAL STRING QUARTET in Kuala Lumpur were supported by the Goethe-Institut Malaysia
Creative development residency supported by Rimbun Dahan
Special Thanks to Khind Starfish Foundation
The Trailer
---
06.04.2020
Here is our second homeoffice session featuring Felix Key Weber

---
23.03.2020
Since we should not meet we tried a new composition this way: 4 cellphones, sheet music and one tempo. this is the result.

---
25.12.2019
LOVEMEN – Deeper feat. Paranormal String Quartet
---
20.09.2019
NEW VIDEO:
Yuf Ocko – Trailer (excerpts from a composition by Gustavo Strauss)
This video is based on snippets of an original composition by Gustavo Strauß called: "Yuf Ocko". Written for and performed by the "PARANORMAL STRING QUARTET".
Video: Karsten Hinrichs
Assistant: Reisa Hinrichs
Recording: Johannes Saal
Mixing: Enik
---
20.03.2019
JORIS x Lary – Du (Songpoeten Session) feat. Paranormal String Quartet
---
27.02.2019 – We are working on our first album, that we recorded at the fantastic Pinkmoon studios in the south of france.
---
24.12.2018 – "Have yourself a merry little christmas" (arrangement by Gustavo Strauss/Katherine Barritt)
---
03.12.2018 – We are in Kuala Lumpur!
And another 10 days… we had to add an astonishing recording and performing experience in Kuala Lumpur, Malaysia, with composer and musician Ng Chor Guan in the Starmount Studios, thanks to a collaboration between the Toccata Studio and The Goethe Institut Malaysia!
– #Jakob/Rufus
PSQ – Headquarters
Check Out: